Firm Leadership
Tony  DellaTorre
Senior Partner
Email: tdellatorre@cfoenterprise.com | LinkedIn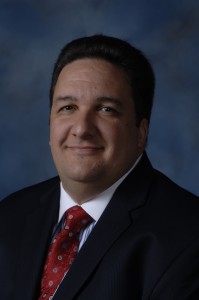 Tony brings to his position of senior partner nearly 30 years of corporate finance and IT strategy for large-sized, Fortune 500 companies in banking, financial services, technology, transportation, manufacturing, legal and insurance. His responsibilities at CFO Enterprise are to lead in providing IT Strategic Support to all clients as well as support all IT due diligence activity for companies across the Southeast, including Georgia, Alabama, Tennessee, South Carolina, North Carolina, and Florida. Tony focuses on partnering with small to mid-market businesses to develop strategies that will create efficiencies that will position a company to maximize their valuation and thereby ensuring that they are more attractive for a potential acquisition. As senior partner in the Georgia office, joined by Jamie Greiner, vice president of client services, he will drive the growth of CFO Enterprise to expand its presence from beyond its base in Cary, N.C., as the firm is poised to meet the growing demands for its services by emerging businesses in the region.
Prior to joining CFO Enterprise in 2014, Tony was president of TNT-Technologies, which he founded in 1986. Based in Peachtree City, Ga., the business strategy consulting firm provides Business Intelligence (BI) and Enterprise Performance Management (EPM) solutions designed to help companies strategize, plan, and execute across their organization. As an expert in EPM technologies, his activities focused on financial technology and compliance strategy for clients, particularly in aligning financial IT groups' strategies to achieve their goals. Other services provided by TNT-Technologies included budgeting and forecasting processes, cash management, financial consolidations, cost management, and financial close improvements. For more than a quarter of a century, Tony and his staff assisted more than 1,800 clients on strategy and technology needs, including such companies as Bank of America, Coca-Cola, Motorola, Farmer's Insurance, BellSouth and Aflac.
Tony is a native of Jersey City, N.J., He studied computer science at the University of Florida in Gainesville. Under his leadership and commitment to support local charities, TNT-Technologies has been a strategic partner for The Great Georgia Air Show, a popular annual weekend festival in Peachtree City that has been named a Top 20 Event by the Southeastern Tourism Association. Featuring a variety of military aviation demonstration teams in performance, the Great Georgia Air Show financially supports more than 40 area nonprofit and civic organizations through revenue generated from corporate sponsorships, ticket sales, concessions and other vendor-related income. Tony serves as the show's director of business development. Additionally, he has provided many internships for Georgia Tech graduate students pursing their masters degrees in business.
Residing in Peachtree City with his wife, Rachel, and four children, Nicholas, Jessica, Matthew and Luke, Tony discovered at a young age that he had a knack for technology and liked to help other individuals, so he combined both passions into his career pursuits. He believes businesses of all sizes can learn the right processes and strategies, particularly regarding technology, that will help them add value and interest from others in today's marketplace.