CFO Enterprise Firm Leadership
Jamie Greiner
Vice President, Client Services 
Email: jgreiner@cfoenterprise.com | LinkedIn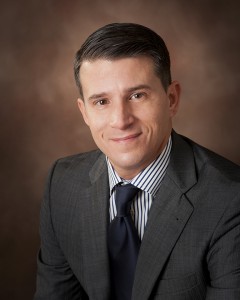 Jamie Greiner has 18 years of experience in public and private business development projects, including finance, logistics and IT consulting. For CFO Enterprise, his immediate priority will be to help launch and maintain the company's new Georgia office with its efforts in providing business development and client support for companies across the Southeast, including Georgia, Alabama, Tennessee, South Carolina, North Carolina and Florida. He will develop accounts and perform due diligence to make small to mid-market businesses with rising revenues maximize their valuation and thereby ensuring they are more attractive to potential acquisition by larger firms or individuals. As vice president of client services in the Georgia office, joined by Tony DellaTorre, senior partner, Jamie will help CFO Enterprise expand its presence and coverage area from beyond its base in Cary, N.C., in order to meet the growing demands for its services by emerging businesses in the region.
Prior to joining CFO Enterprise in 2014, Jamie served three years as director of sales in the Atlanta metro region for TNT-Technologies, a business strategy-consulting firm founded in 1986. While there, he oversaw new business development and account management for enterprise projects in software development. Jamie joined TNT-Technologies after operating his own IT consulting company for medium-sized businesses in Atlanta for five years. Before that, he worked four years for a government contractor specializing in finance and logistics systems as its director of business development. These experiences have contributed to providing Jamie with a well-rounded perspective on the many challenges typically encountered by emerging growth businesses. They have also provided him with excellent insight on how to solve each challenge effectively to enhance the companies' desirability among potential investors and acquirers.
A native of Connecticut, Jamie earned his Bachelor of Science in business administration from Roger Williams University in Bristol, R.I. He has more than 7 years of extensive project management experience and is currently pursuing his Project Management Professional (PMP) certification.
Residing in Atlanta with his wife, Ivona, and their French bulldog, Bagel, Jamie has worked in the Georgia market for seven years following eight and a half years in New York City. He views his goals for clients as being able to add as much value as he can to their business and assisting them in achieving their own business ambitions.